World Class Trout Fishing in Colorado's Gunnison River Gorge
Fly fishing in the Gunnison River is world renowned among fly fishing enthusiasts. Known for its large wild rainbows and brown trout, the resource stands above most fisheries in the United States.
Gunnison River Expeditions specializes in wade and float fishing trips in this gold medal trout fishery. Our guides are experienced and professional and will offer the best the Gunnison River fly fishing experience available.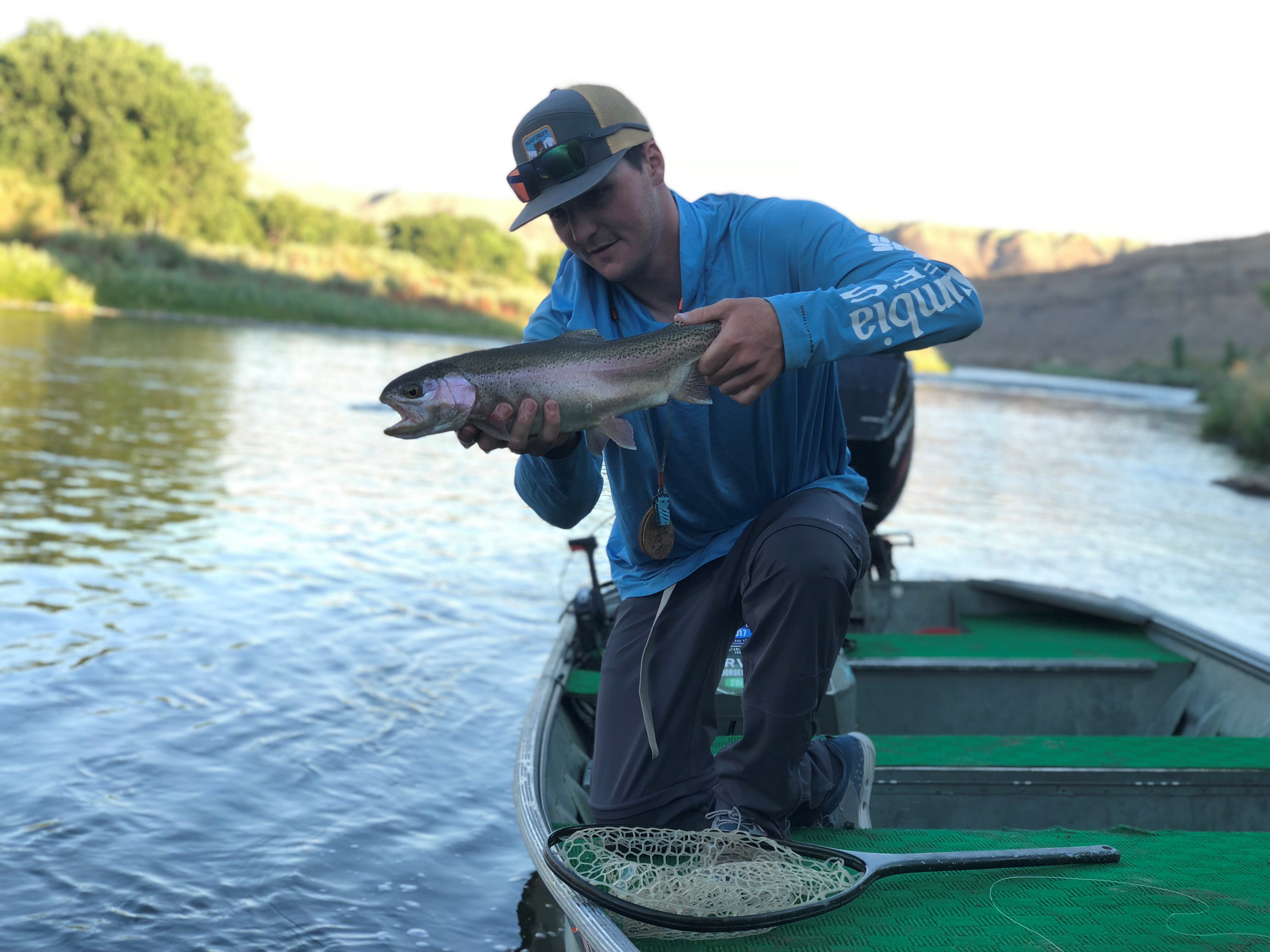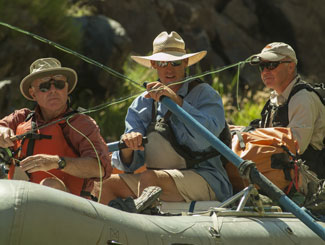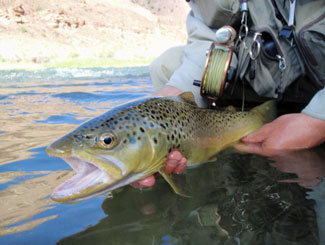 Black Canyon of the Gunnison
Besides world-class fishing, the Gunnison Gorge is a white water adventure filled with exciting rapids, gorgeous Precambrian rock formations and abundant native Colorado wildlife such as bighorn sheep, river otters, mule deer, eagles and wild chukar. The spectacular views of the deep canyon wall reveal some of the oldest exposed rock formation on earth.
Your adventure will begin with a 4-wheel drive trip to the trailhead of Chukar Trail. Then a moderate hike down into the canyon brings you to the Chukar beach. You can opt for a one-, two- or three-day float trip in the canyon. We have to use pack horses to haul all the river and camping equipment down into the canyon. This is included in all of our package deals.
Pricing
1-Day Float Fish. ………………………….…………$1250 /per 2 anglers
2-Day Float Fish……………………………………...$2600 /per 2 anglers
3-Day Float Fish……………………………………...$3600 /per 2 anglers
Gear boat 2 day ……………………………..……….$2,600 in June/$1,500
Gear boat 3 day ………………………………....…..$3,600 in June/$1,800
Access points to the Gunnison Gorge
Chukar Trail (moderate hike) 1 mile
Bobcat Trail (advanced hikers) 2 miles
Duncan Trail (advanced hikers) 1.5 miles
Ute Trail (advanced hikers) 4 miles
Reservations
Do to the nature of these trips, we require an advanced reservation on all trips down the Gunnison Gorge. A deposit is required to confirm your trip. Per BLM regulations, Gunnison River Expeditions is allowed a maximum of 12 people per day on single launch dates and 24 people per day on double launch dates.  This limitation includes clients and guides combined.  We can combine smaller parties to fill all available open seats per boat per launch if both parties are in agreement to split the trip cost.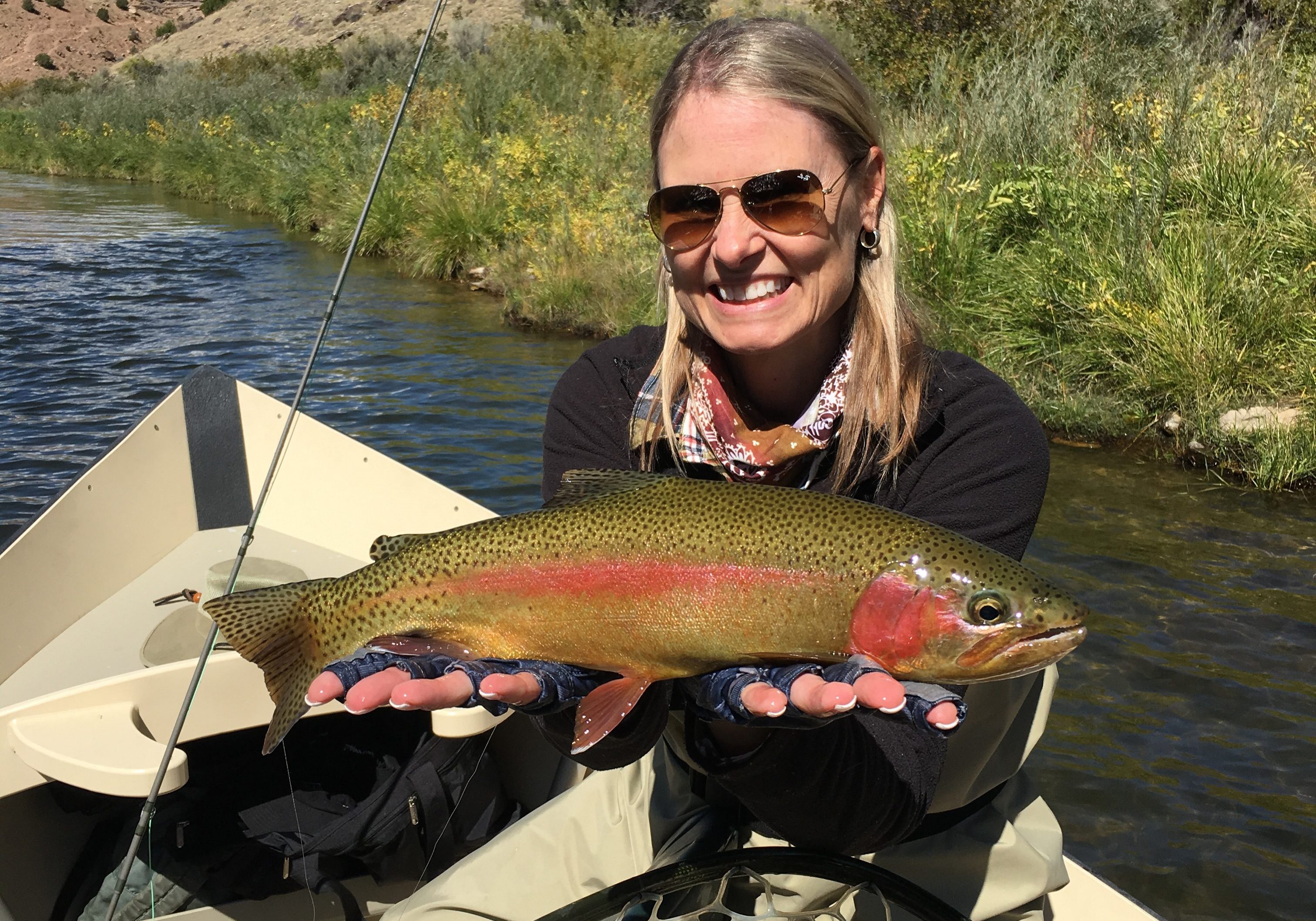 Lower Canyon: The Forks to Austin
This stretch of the Gunnison River offers a more laid back experience, ideal for all families ages 4 and up and youth groups. The lower canyon offers gentle class I and II rapids set in a secluded wild area that gives way to large farms and orchards on the river's edge. You can truly appreciate the geological structure of the steep canyon walls while watching a variety of birds and other wildlife.
Take a hike up to an alcove about 100 yards above the Gunnison River to the oldest archaeological site in Colorado and one of the handful sites in the West were the entire Paleo-Indian sequences have recently been discovered.
Pricing
Float Fish……………..…………………...$600 /per 2 anglers
Jet Boat Float fish ………………..……...$600 /per 2 anglers
jet boat permit through (Gunnison River Pleasure Park)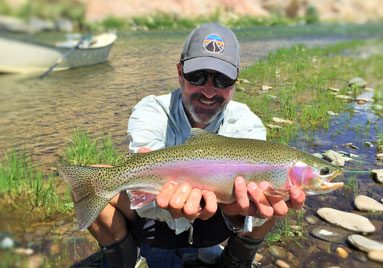 San Miguel River
The San Miguel fishery is well known for its rainbows, browns and cutthroat trout. Most anglers catch fish between 12-18+ inches. This free stone river is known for six species of stone flies that hatch from February to September every year. There are also large caddis fly hatches. We offer diverse options for your trip depending upon physical strength and level of fishing experience.
Rather than fishing from a boat, you will be wading in the river. Your guide will take you to the ideal fishing spots depending on the conditions. We provide waders if you need them.
These full-day walk/wade trips include lunch and a professional guide.
Pricing
1 Person......................................................$385 /full-day
2 Person......................................................$425 /full-day
3 Person......................................................$525 /full-day
Pick Up the Phone– Book Your Trip Now!
Call owner Al DeGrange at (970) 872-3232 or email GRE at gre@sopris.net